What Restrained Elegance Offers
Here at Restrained Elegance, we pride ourselves in bringing you bondage with a British accent. We are lucky enough to feature a wonderful selection of amazing, beautiful young ladies from the UK and around the world. Stunningly attractive with a vast wardrobe of sensuous gowns and robes to wear, our alluring models love dressing up (and down) for you!
Become a member and gain access to pure elegant bondage scenarios. Allow us to transport you to wonderful lands and wild locations - all in the company of our perfect damsels.
In addition to top quality video and photographs, we host a whole community: offering information, facts, techniques and tips regarding elegant bondage. If you are after crude, tacky bondage or vulgar extreme nudity you will be disappointed. For the rest of you: jump right in and explore!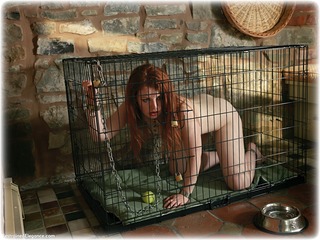 Regular Updates
Restrained Elegance is updated every day. New sets are added at lest three days a week, and new videos are added at least once a week. All sets are exclusive, you won't see them anywhere else! Two archive updates a day, every day. With an extensive archive library many great sets can be forgotten. Not so with Restrained Elegance's archive rotation.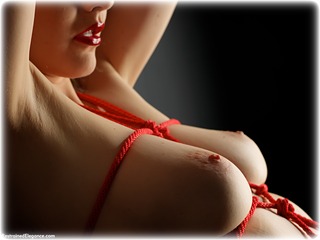 Whether you are a master, mistress or slavegirl, Restrained Elegance has something for you. Take our free tour and discover what delights await!
Much of the bondage we produce is strict, painful and humiliating- but always elegant. Restrained Elegance is more than just a standard BDSM site: develop a relationship with the RE team, models, photographers and resident slavegirl.
Member requests - We are always receptive to new scenarios and suggestions. Help to shape future photo and videoshoots and see your wildest fantasies fulfilled by our stunning models!
Award Winning Bondage
Thank you for voting for us again! Awards in best bondage photographer, best bondage company and best bondage website... and featuring award-winning bondage models too!