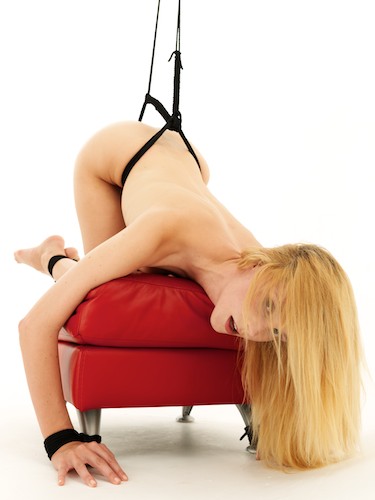 Hi!
My name's Ariel Anderssen
I'm the resident slavegirl here at Restrained Elegance...
Let me show you around!
Restrained Elegance was started by Hywel Phillips in 2001 and it's gone on to be the top name in glamour bondage. You can trust us to bring you the most beautiful girls, in tight sexy rope bondage, heavy-duty metal restraints, mouth-filling gags and luxurious outfits day after day.
Like these....
Being an established and well-regarded site means that models can trust us too. Which is good for our Members because it means there's a huge variety of gorgeous girls (click here!), from big-name glamour and fetish models through to beautiful newbies, experiencing bondage for the very first time. Some of our female members have even shot with us!
Find out more about what makes Restrained Elegance special... This way!