Press Pack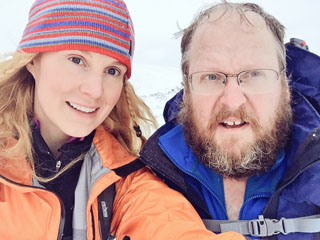 Contact
Hywel email
webmaster@restrainedelegance.com
Hywel twitter
@REelegance
Joceline email
jocelinebh@hotmail.com
Joceline twitter
@ArielAnderssen
About Us
Joceline Phillips
Joceline Phillips is a professional fetish model and actress based in the UK. She graduated from The Academy of Live and Recorded Arts in 1998 and started her career as a classical actress mainly performing in touring Shakespeare productions. She also starred in a number of low budget feature films, including "Kelling Brae", which won Best No Budget Feature at the London Independent Film Festival. She recently also starred in "The Dossier", winning an Award of Excellence as a leading actress from The Indie Fest.
In 2003, having been approached by several photographers whilst living in London she began to also model, appearing at London Fashion Week and working for photographers and designers worldwide as a fashion and artistic nude model. Having held a long standing interest in BDSM, she soon chose to specialise in bondage and spanking modelling, and it was through this work that she eventually met her husband, Hywel Phillips, the owner/producer of RestrainedElegance.com. They married in 2012 and settled on the Welsh Borders.
Currently, Joceline balances her career as a touring fetish model with co-running Restrained Elegance with Hywel from their home. Her work for Restrained Elegance includes performing, rope rigging, directing, script-writing and editing the films that she and Hywel produce. In her very limited free time she's an enthusiastic amateur dressmaker and hill walker.
Hywel Phillips
Dr. Hywel Phillips trained as a physicist, graduating from the University of Birmingham (UK) with a Ph.D. in Particle Physics. He was awarded a fellowship from the Particle Physics and Astronomy Research Council to pursue his work on the interactions of W and Z bosons at phase 2 of the LEP collider experiments, working on the DELPHI experiment at CERN in Geneva.
He subsequently worked in the ATLAS collaboration on the Large Hadron Collider (LHC), becoming a lecturer in the physics department at Royal Holloway, University of London. He was a keen amateur photographer during this time, mixing landscape and mountain photography with an increasing interest in fetish photography.
In 2001 he launched RestrainedElegance.com as a modest side-project to fund his photography. The website was a surprise business success and in 2003 he left particle physics to become a full-time photographer and cinematographer.
His work is recognised as setting new standards for fetish photography, combining romantic themes such as Regency romance and high-fantasy melodramas with stringent but consensual bondage and ambitious stagings in locations ranging from the mountains of Andalusia to the Norwegian fjords high above the Arctic Circle. He has been the cinematographer on mainstream indie films including "The Dossier" (2015) and "London Wall" (2014). His own films and website have won awards at the Kiel Fetish Film Festival four years running (2011-2014).
As well as science and bondage he is an active hill walker and landscape photographer, and enjoys science fiction, roleplaying games and SCUBA diving.
Activism
In 2013, with the fetish film-making industry in the UK under threat from government censorship, they founded and ran the British Fetish Film Festival to bring together kinky producers from around to country for film screenings, skill-sharing and mutual support. They are also active educators running bondage and fetish photography workshops/tutorials, giving invited talks at events such as FetishCon in the USA and most recently at the Romantic Novelists' Association (RNA) at their 2016 conference in Lancaster, UK.
They appeared together in the Channel 4 programme "Kinky Britain", first transmitted on 11th July 2016.
Restrained Elegance
Restrained Elegance (https://www.restrainedelegance.com) is a romantic bondage web site created by husband-and-wife team Hywel and Joceline Phillips. Started in 2001, it was originally intended to bring in a little cash to cover the costs of hiring models. It has grown to a successful cottage industry- not big enough to make anyone rich, but enough to bring their artistic vision of a softer and more elegant style of fetish photography to life.
The website features fantasy BDSM stories such as "The Dancer At The Ball" and "Captured Saxon Princess", illustrated with trademark colourful and elegant photographs and videos. New stories are added five days a week, and members of the website also enjoy regular archives showcasing the best of 15 years' of artistic endeavour. Hywel and Joceline also provide tutorials and learning resources for couples who want to try BDSM themselves, and for photographers who want to try some fetish photography safely and effectively.
BDSM information
BDSM (wikipedia article here) is a suite of consensual romantic and erotic practices involving bondage, dominance, submission, spanking and sadomasochism.
BDSM: Facts for Fiction is a talk given by Joceline and Hywel explaining how the BDSM community sees itself and explaining some of the stages we have observed people in BDSM relationship go through.
Bondage Safety is our web page about how to have a go at bondage with your partner safely and sensibly.
Images
All images are copyright Dr. Hywel T. Phillips 2016, all rights reserved. Permission is hereby granted for use in editorial press articles, so long as credit is given to https://www.restrainedelegance.com. Please contact us if you would like more images or require higher-resolution versions for print media.
Images Featuring Joceline
Joceline originally started modelling under the name "Ariel Anderssen" on RestrainedElegance.com.
The name has stuck- Ariel is quite a character and gets up to many adventures in the stories on the website.
Images featuring other models